Two years before Lourenco Goncalves left Brazil, his birthplace, to begin a career in the United States steel industry, he almost never made it.
The flight was booked. A Fokker-100 operated by Brazil's TAM airline was set to leave São Paulo's Congonhas airport for Rio de Janeiro in October 1996, carrying some of the country's top business executives. The aircraft struggled to gain altitude immediately after takeoff and soon slammed into a densely populated area of the city, killing everyone on board and more on the ground.
Lourenco Goncalves was not on board.
"I was supposed to be on that flight. Actually, my driver dropped me off at the airport at TAM and I had a ticket for that flight. He dropped me at the check in for that flight. For some reason, that I still don't know, I decided not to take that plane … I decided not to go at the very last minute," Goncalves said. "I could not sleep for a week trying to understand why I didn't walk inside that plane."
A couple years later, he flew west as the new president and chief executive of California Steel Industries. He was 44 then and following his path.
Perhaps it's no surprise the son of an elementary school teacher — his mother — and an absent father, from a poor neighborhood in Brazil, who went through college while working full time to pay for his brother's higher education, doesn't believe in a certain destination for his life. He attends Mass every Sunday and goes to work everyday to provide for a family. He still follows the path.
In many ways, his path and his faith have met in singular moments that shaped the life and career of Cleveland-Cliffs' top executive as he tries to reshape the newest chapter of the company's long history.
"The path is the most challenging, exciting thing," Goncalves said. "Where is the destination? I have no idea. He knows, I don't. I just need to continue to execute the path. I am a very strategic person for the company, but I'm not a very strategic person for me."
In a rare candid interview from the Cliffs office in downtown Cleveland in August, Goncalves opened up about his past, his faith, his vision for one of the nation's oldest active companies and a new home in the U.S. Even if it means never truly going home again.
"When I came to the United States and decided not to go back, the main reason was I knew I couldn't fix Brazil," he said. "I did not know at the time, 20 years ago, that I would be an important part of bringing back what the United States should be. Allowing manufacturing to die in the United States is a mistake we can't make in this county. That is why I am so serious about bringing Cleveland-Cliffs back to the United States. Cleveland-Cliffs is an American enable of manufacturing. It's not by chance."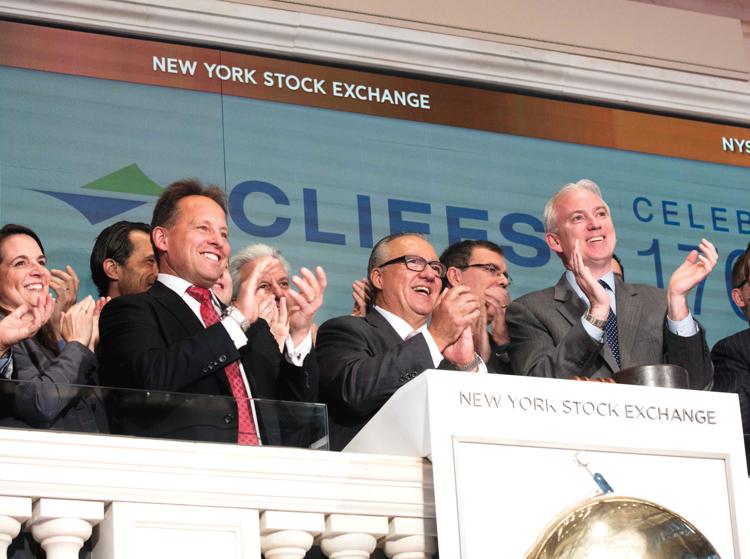 The early years
Celso Lourenco Goncalves was born to Ivany and Bernardino Goncalves in 1958 and grew up in Rio de Janeiro. In many other countries and parts of the U.S., a boy in his situation would be just another statistic.
"Not the beautiful Rio you think of with the beaches," he said describing his home, "but in the outskirts, in a poor neighborhood. I was a poor boy in a poor country. So that's a bad combination."
Ivany was an elementary teacher while Bernardino is described as "an absent person." Not willing to allow anything to hold her sons back, Ivany pushed Lourenco, the oldest of her children, to make a life for himself.
"I got all my education with scholarships. From pretty much after elementary school, there wasn't a public school," he recalled. "I was in excellent schools but always on full-ride scholarships."
At the age of 9, Goncalves began teaching himself chemistry, a decision that has affected his path ever since. Working hard in school taught him other skills which he now finds invaluable as a businessman.
His first negotiation was between two colleges offering him full-ride scholarships. The school system in Brazil, high school for instance, is different than the U.S. The final year is a prep year to go to college, Goncalves said, and if you get into a high-level school, the best colleges are opened up. If you don't, you're downgraded to another level.
"I got to a point that I had two full-ride scholarships offered to two different schools — both very good. I negotiated with a guy to get my books for free, because I didn't have money for the books, either," Goncalves recalled with a rye laugh. "So it was not my first choice of school, but it was the one that offered what I was asking."
Once in college, he was immediately drawn toward pursuing a degree in chemical engineering. At the time Goncalves was attending the Military Institute of Engineering, however, he needed to work. So Goncalves opted in as a full-time student while holding a full-time job as a high school chemistry teacher.
"I was teaching kids who were like two years younger than me," he said.
The course load for the chemical engineering program was too strenuous for someone with his schedule, and Goncalves later chose metallurgical engineering as a major. It was an accommodation, he admits, with a smaller workload that allowed him to teach. The undergraduate program took five years, completing it as a full-time student and teacher.
"It was my fall back plan," he said. "It worked out well, I think."
Goncalves worked hard, not just for himself and his mother, but for his younger brother. Two years younger than Lourenco, Sergio had started working and earning a salary at the age of 13, doing menial labor helping an auto mechanic.
As the pair grew older, Goncalves insisted his brother attend college and he paid his tuition. The Goncalves family had many hard times growing up, and where one brother saw a way out through gaining an education, he wasn't about to leave his brother behind. They both wanted to lead more financially stable lives.
"I was making him go to college because we really had to struggle to make ends meet."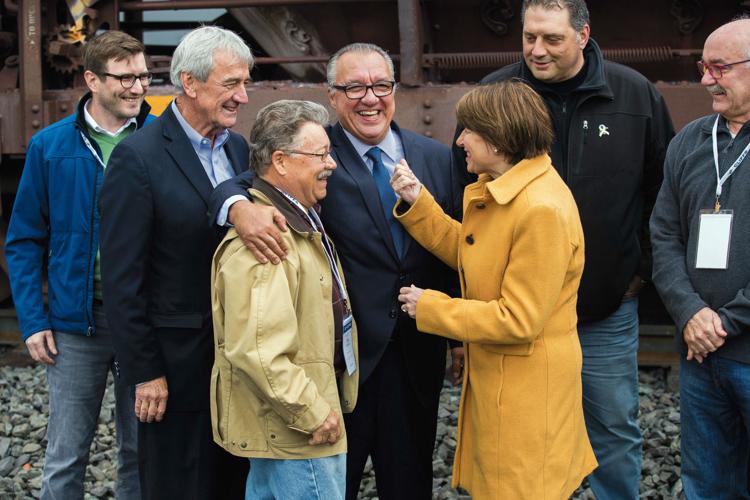 The making of a steel titan
Upon graduating, Goncalves found himself at the top of his class with five job offers. He chose to accept an offer to work in the research and development department of Companhia Siderúrgica Nacional (CSN), a nationally-owned steel and mining company.
In accepting the position he was accepting a pay cut. His teaching position had managed to grow into a possible career, and he could have chosen to stay a teacher, comfortably supporting his family. But he felt his life's path leading him in another direction.
Still focused on furthering his education, Goncalves appreciated that CSN offered to send him abroad for a master's degree. After working for a year and a half in his new job, he would be sent to the University of British Columbia in Vancouver to study under one of the top minds in the field.
During this waiting period, Goncalves worked on his graduate application and took the TOEFL, a standardized test for non-native English speakers. Goncalves' native language is Portuguese but he gained an extensive education in English and French while attending school.
Then things changed.
"Guess what? Less than a year later — the company was state owned — the government said no more courses abroad. You can still go, but I will not pay you, so go on your own." Goncalves said. "I could not afford it. At that time I was already married and my wife was pregnant with my first daughter. So not receiving a paycheck was not an option. Then I had a decision to make: Get another job, get out of here, do something. But by then I was already hooked on steel making and the industry and everything. I decided there was no point to continue to work here."
Goncalves applied for a job in the steel mill as an assistant manager of quality control at CSN, moving him from R&D to the plant.
Unexpectedly, the Brazilian government made an agreement with a local college and sent Goncalves to the Federal University of Minas Gerais.
"It was not exactly what I was planning at the beginning, but it was a good fall-back plan," he joked.
For the next year and a half he pursued a master's degree. During that time, he also had a daughter, got divorced and became single,married his now-wife of 31 years, Rosangela, and together, they had a son, Celso Jr.
Degree in hand and with his growing family, Goncalves was quickly promoted into several more prestigious positions at CSN.
"I never accepted the path of least resistance," he said. "I was never doing exactly what everyone else was doing. I set a straight line for me and I never deviated from that straight line."
Goncalves said he treasures an ethical life and the hard work put into one. It especially served him well in Brazil, a country ravaged by poverty and few ethics in its government and businesses.
"Remember, I was in a country that was corrupt and being corrupt was pretty much the way everyone was. I decided not to be corrupt," Goncalves said. "Why was I doing this so differently? Because everybody drives a better car than me. Everybody has more money than me. They don't have to struggle to make ends meet. I have all this power and I am poorer than they are. Why am I so stupid? I went through this process so many times. But by the end of the day I realized that these guys, they were living in fear that something would be unraveled, that something would be disclosed. And one thing I could do, I could go back to sleep and put my head on the pillow and sleep."
The straight and narrow path Goncalves began following at the start of his career in Brazil served him well, but it was not without its own dangers. The future was a complete unknown. The Brazil of the 1980s and 1990s was ruled by kings of corruption and intimidation.
As he amassed more power, the target on Goncalves had the potential to grow larger.
"I just needed to make sure that with all the power I had, I would stay alive," he said. "I was working for my people. I was working for my team. I was protecting them. I was not allowing anyone to do anything wrong with my people and they were protecting me."
By 1991, the government dysfunction began to catch up. CSN was a government-run company and even though they were doing well operationally, financially they were not. Officials and employees were stealing from the company.
The decision was made to privatize the company and four employees were chosen to head the process. One was Goncalves. The team experienced a lot of opposition despite supporters within the government ranks trying to wrest control from the corrupt.
Goncalves remembers his wife calling from home and saying their telephone line was being tapped.
"She could hear the guy breathing on the phone," he recalled with a chuckle. Instead of calling from there, Goncalves would travel to a friend's house to make important phone calls.
Even as the situation was getting more intense, Goncalves said he didn't experience fear for himself or his family, but they did take measures to protect themselves.
"If there is a word I don't have in my vocabulary, it is fear," he said. "My kids were growing up. My son was going to soccer practice with bodyguards. My wife was going to the supermarket, grocery shopping, with bodyguards. Why? Because we were targets and we knew that. It was the biggest steel mill in Brazil."
Only in his early 30s at the time, and with other team members not much older, they were relatively inexperienced but knew the importance of the work they were doing. They also knew they would need to continue on an ethical path if the newly-private company would be a success.
Goncalves soon helped grow the company from selling to three countries in its domestic market to a total of 65 countries around the world. This involved a lot of travel, to the point he was known to airport employees by name.
Around this time, Goncalves began to grow deeper in his Roman Catholic faith. Although he was not raised in an overly-religious household, he felt himself pulled deeper into his faith.
"I go to mass on my own. It is my thing, and I don't try to influence anyone. I don't push," he said. "I do it because it is my moment. I am very thankful for everything in my life. I never ask for anything."
That 1996 missed flight only strengthened his belief.
"I gave up my seat so last minute that they didn't have time to put someone else inside the plane," he recalled. "Stuff like that is the most remarkable."
After his stint at California Steel Industries and Metals USA, and at the age of 55, Goncalves retired to a home he built in Fort Lauderdale, Florida, though he remained active on the board of Ascometal SAS in Paris.
Then one year, Goncalves saw an opportunity and a challenge.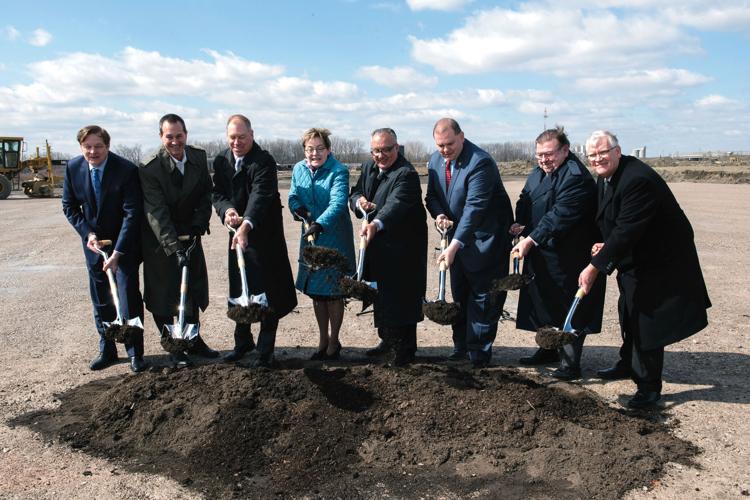 Climbing the Cliffs
"I was sitting in my house in Fort Lauderdale, my house that I built, in a lot that I picked, looking at the boat that I designed, having all the time…" Goncalves reminisced. "Life was great. Life was fantastic. Choosing which pool I am going to use today — the pool at the point or the lap pool — that was my day. It was pretty boring. I read in the paper that Joseph Carrabba was retired. I was following the Cliffs saga and I was following all the bad decisions that were being made."
Cliffs Natural Resources, as it was known at the time, had solicited help to find Carrabba's replacement from the headhunting firm Heidrick and Struggles based in Chicago. Goncalves contacted someone he had worked with at the agency and said he would be interested in talking with the board, but not in a job interview.
He wasn't about to go through the stress of a competition or wooing a boardroom. He was retired, after all, but had a strategy he believed would reinvent Cliffs.
"I have an idea about bringing the strategy back to the United States and walking away from all this diversification that they are doing," Goncalves said. "I believe that they were making money in the United States, and burning the money that they make in Minnesota and Michigan, to give it away in China, Canada and Australia."
He thought with a change in the CEO, the company might realize it was time to change its strategy. After no response for several weeks, Goncalves called his connection again. He was told that the board saw his experience only in distribution and steel making, and instead wanted a miner.
Feeling like he knew iron ore mining from the inside-out, he started making calls in the investment community to start building a hostile takeover. Even though he was still retired, Goncalves pursed this path on many trips to New York. Eventually, he gave up his pursuit of Cliffs.
"I was seeing the company do all the right things for 160 years, and for the last six, doing everything wrong," he said. "I saw something wrong and knew how to fix it. I can't see something wrong and just turn my face to the other side. I decided to let it go because I could not convince the usual suspects — those that do the hostile takeovers."
One day, he found himself in Brazil, contemplating buying a company when he sat down to read The New York Times. There he discovered that Casablanca Capital, an activist hedge fund managed by Donald Drapkin, was going after Cliffs.
After some investigation, Goncalves was able to learn more about Casablanca and meet with Drapkin, who liked his proposed strategy. Even before this meeting took place, Goncalves invested $1 million of his own money into Cliffs.
They had a plan to take over the board by installing three members and naming them the strategy committee, who would then make decisions and inform the board of their direction. The existing board, in an effort to buy time, instead agreed to interview Goncalves one by one.
Although not what he wanted, Goncalves agreed and eventually met with nine of the 11 board members.
"They still didn't like me, they didn't like my plan. Every time I sat down with them they were trying to justify their strategy to me," he recalls. "You don't have to justify your strategy to me, you have to justify it to the market, and right now, the market hates your plan. But they could not accept that."
It became clear that Goncalves and the board could not agree to a negotiated transaction, so Goncalves and Casablanca Capital went hostile.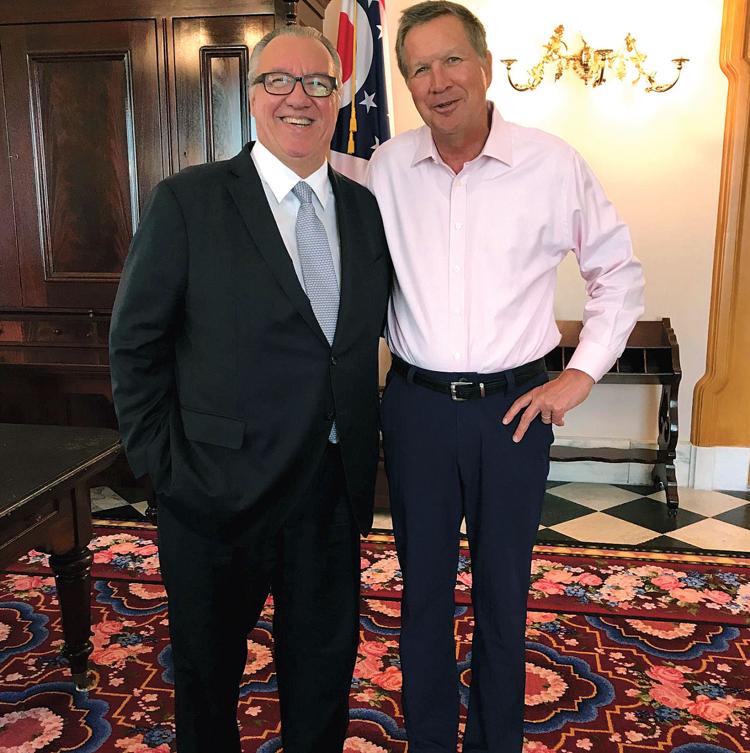 "After our negotiated deal didn't go through, I bought another $500,000 of shares with my own money. So before I even came to this company, I had invested $1.5 million in company. And when I came, I invested another $10 million of my money after tax dollars. I put my money where my mouth is. I have made a lot of money, it has worked out very well. We tried negotiating, we tried through headhunters and then we prevailed on hostile takeover."
Goncalves became CEO of Cleveland-Cliffs in 2014. He found what he was looking for and proved that his plan worked.
Since becoming the chief executive, Goncalves has erased billions in debt that restricted the company. He's sold off coal mines in Canada, most recently selling Cliffs operations in Australia. The renewed focus on the U.S. market has sparked more than $65 million in investment at United Taconite in Forbes on the new superflux Mustang pellet for ArcelorMittal. The company is also planning $75 million on Northshore in Silver Bay.
With an eye toward the post-blast furnace steel industry, Goncalves led Cliffs to break ground on its hot-briquetted iron facility in Toledo, Ohio in 2018. He has plans for at least one more HBI facility, preferably in Minnesota.
Earlier this month, a new four-year contract with Cliffs and the United Steelworkers was finalized with significant wages. It was the first union-steel company deal to be signed during the year's round of negotiations. Goncalves credited the union, which accepted zero pay raises during the contract talks of 2015, when the industry was mired in a downturn.
"When I came here, I found exactly what I was looking for. Great people, a lot of bad people, too. The bad people I let go, and the good people we kept. A lot more good people than bad people, by the way."
In a recent analysis of the of the highest paid CEOs in 2017, performed by Equilar for The New York Times, Goncalves was the 46th highest pulling in nearly $23 million that year. Cliffs employees made a median income $100,501, which also ranked in the top 50 of the 200 companies listed.
"That is a lot more than any other company. I am proud of that," Goncalves added. "Those things are done to embarrass the CEO. I'm not embarrassed by any stretch of the word. But the most important thing is how much my employees make."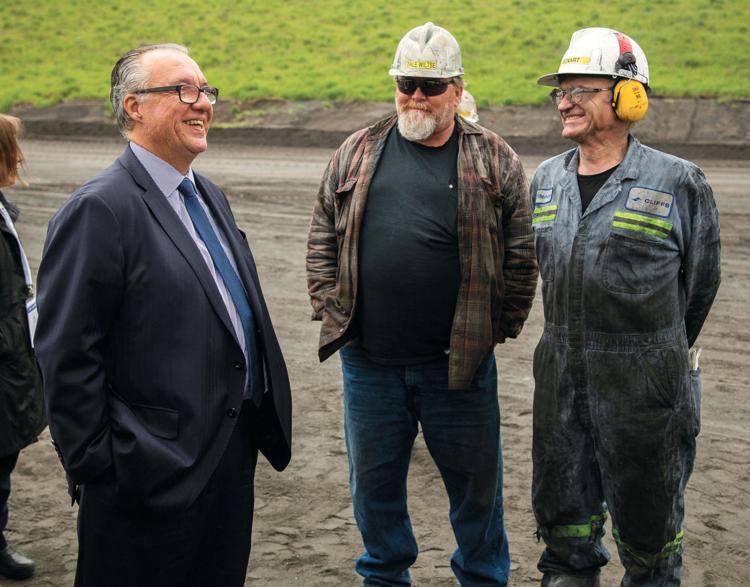 View from the top
From the 33rd floor of Public Square in Cleveland, Goncalves can see it all.
To the north, just past the Cleveland Browns' FirstEnergy Stadium is Lake Erie, where from the lobby of the Cleveland-Cliffs office he watches the freighters loaded with iron ore arrive at port to the northwest. From there, Goncalves can track the shipments of his product down the Cuyahoga River to their final destination at an ArcelorMittal steel making facility.
Since Goncalves joined Cliffs in 2014, this is where all the puzzle pieces come together: Taconite mined in Minnesota, processed, shipped and, in part, arriving mere miles from the operations hub of the company.
The process seems almost too simple. Cliffs was teetering on bankruptcy in 2014 and Goncalves was out to fix that.
For 170 years, Cliffs has weathered the ups and downs of the steel industry, the stock market and itself. It may not have the name recognition of the upper echelon of American companies like Ford, Apple and Amazon, but it has more than a century of business on the latter two.
Like LeBron James, Cliffs is a name synonymous with Cleveland and Ohio. As the biggest employer on the Iron Range, it casts a large presence in Minnesota.
"I am in the process of saving an American icon, a company that has been doing a lot of good things for the people that work for it and in the communities it is in," Goncalves said. "I want to continue to have the strength to do it. I want to continue to be an example for my people."
When Goncalves stands at the window of the 33rd floor and looks out over the panoramic view of downtown Cleveland and Lake Erie, he reminds himself there's no such thing as a destination. That he just has to follow the path and the opportunities will arise.
Now, is one of those moments. That's the path Goncalves has planned out for the company: A driver of the middle class in Minnesota's Iron Range, even if the rest of his path is undefined.
"I see Cliffs back to being a powerhouse in the United States," Goncalves said. "Manufacturing is the basis of the middle class. The middle class is the basis of what the United States is about. In Brazil, the middle class is crushed. We are rebuilding the middle class in the United States. It is not a Trump thing. It is way bigger than Trump. It is a movement to bring back manufacturing. To bring back decent paying jobs."