"I got home and felt like a new person."
That's how Paola Lopez-Cortes, 33, of Grand Rapids felt after attending her first meeting of the city's Human Rights Commission. An immigrant to northern Minnesota from Mexico, Lopez-Cortes was recently appointed to serve a three-year term on the commission which works to promote a community of harmony and respect for the rights and dignity of all people.
Through experience, Lopez-Cortes is well-aware of the pain that discrimination against race and ethnicity can have on a person and she's proud to represent people of color on the commission. Yet, her appointment has also opened her eyes to other forms of discrimination - targeted at disabilities, age, "even family size," she said. She's also learned that the commission does not have the power to "fix things," but rather "offer resources," and hear people's concerns and complaints as well as organize initiatives toward greater community understanding.
After that first meeting, Lopez-Cortes went home to her husband George, of Cuban American and Mexican descent, and told him, "It was awesome! There's so much we can do!"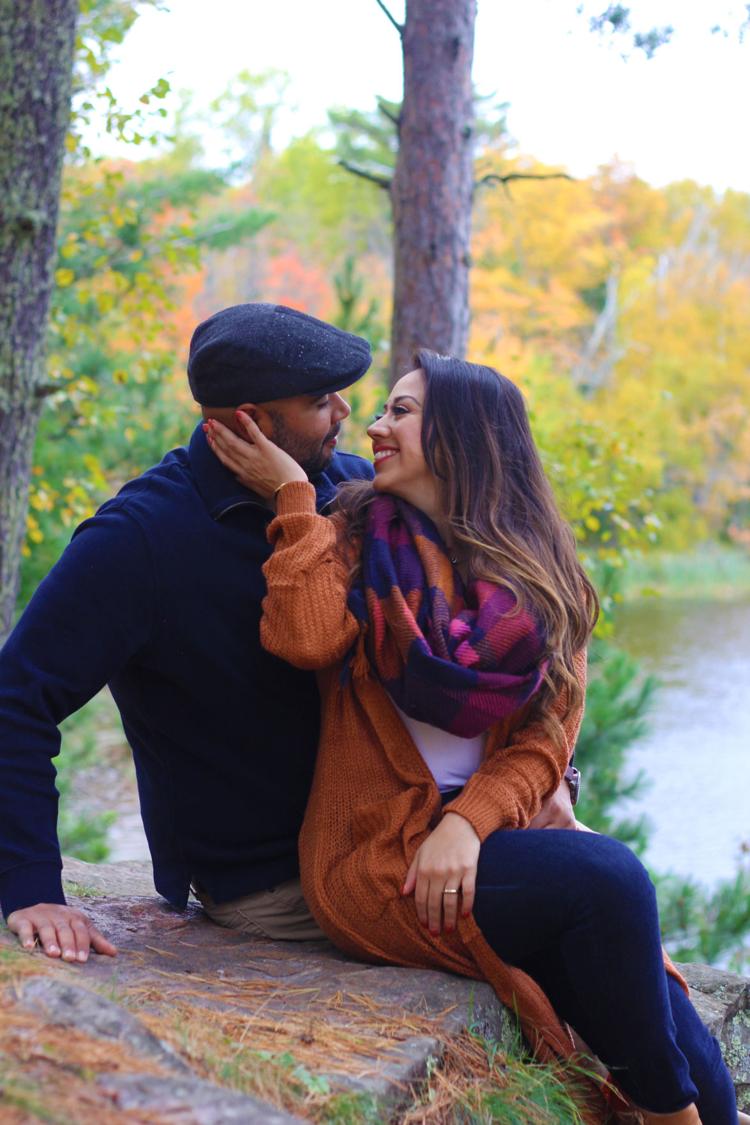 A main motivation for Lopez-Cortes to apply to the commission, she says, "was growing up here as a minority."
Lopez-Cortes was 10-years-old when she moved to Grand Rapids with her mother and younger sister. Her mother left a high-paying job working for a fashion powerhouse in Mexico City when she fell in love with a Minnesotan and decided to uproot her girls to the United States.
"Thinking back to how we were treated when we came here, I think young people are more accepting these days," believes Lopez-Cortes who works part-time for the Grand Rapids High School Marching Band as a colorguard instructor.
Working with young people is another reason Lopez-Cortes wanted a seat on the commission.
"If I can teach just five percent of kids to accept others, then I did OK."
Lopez-Cortes remembers the move to northern Minnesota was a complete lifestyle change as she and her sister entered mostly white public school after attending private school in Mexico. While they were familiar with the English language, their accent definitely stood out.
"We went to a bilingual school (in Mexico) but knowing the language and living in the language is different," says Lopez-Cortes as she explained how confusing it was to learn various meanings of words such as "stuff."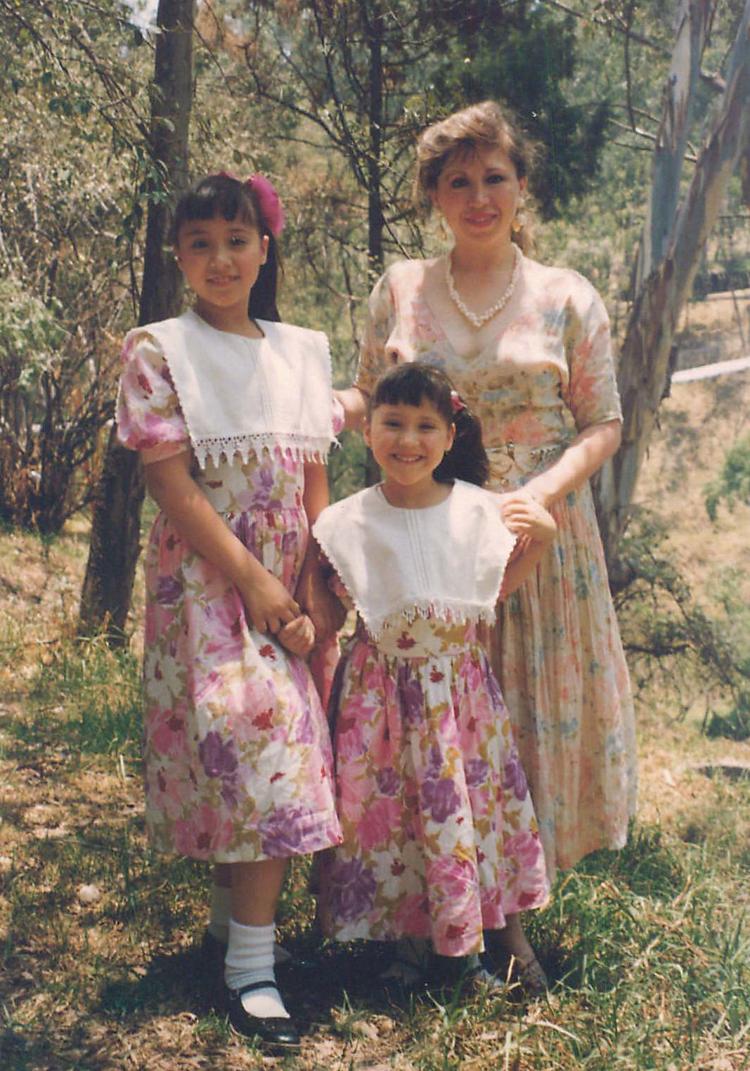 "So I absorbed it for the first two years. At that time, I was afraid to make friends because I was afraid of my accent. I felt like I looked like no one else. I was so young that I didn't know much but enough to know I was different."
By high school, Lopez-Cortes didn't feel the discrimination as much "because people were used to me and I was used to them." However, one memory she will never forget was when a teenage boy asked her if she was a "wetback," the derogatory term used to describe Mexicans who immigrated illegally to the U.S. by swimming across the Rio Grande.
"It's something I'll remember forever. I didn't even know what it was at first."
While the insult hurt, what pains her more is knowing the boy most likely learned it from home - it was something being taught through generations. Whereas, in her home, Lopez-Cortes credits her mother for teaching her she could do anything she sets her mind on.
"My mom came here with absolutely nothing at 36 because she wanted a better life for us. Now, I'm 33 and I can't imagine moving to another part of the world with two little girls," tells Lopez-Cortes with tears in her eyes. "My mom is the strongest person I know."
Lopez-Cortes is emotional when thinks about how her mother went from being the executive assistant to the CEO of CHANEL in Mexico City to working at Burger King in Grand Rapids so she and her sister could have braces.
"Her world changed from having this wonderful job and wonderful clothes and perfume to asking people if they want ketchup and mustard. Who would do that? But she'd always be like, 'you do what needs to be done.'"
Lopez-Cortes wonders if it was the image of her mom flipping burgers that was her motivation to move to the big city of Los Angeles just two weeks after graduating from Itasca Community College. She was 19, took only what would fit in her car and headed for a place where she knew no one. After finding a room to rent, Lopez-Cortes went to the nearest mall and got a job at a clothing store. Eventually, she would find a higher-paying job at a credit union and that's when she met her husband George. The two lived in L.A. for nine years, "then we decided we didn't want to be in our 30s living paycheck to paycheck."
So Lopez-Cortes convinced her sun-loving guy to give the cold north a try and they moved to Grand Rapids to be with her family in 2014.
"L.A. is like an American Mexico City - there's good food, people of all kinds. I felt like I was back home."
Lopez-Cortes was 26 years old when obtained her U.S. Citizenship in California at the encouragement of her mother's fiance. When she thinks back to leaving her Mexican roots, there are some customs and traditions she's missed. Like celebrating her Quinceañera, the Mexican mega-party for a girl's sweet 15th birthday.
"It's bigger than a wedding - with a big dress and a ballroom party. I was so excited because it was going to be the year 2000. To this day, it bugs my mom."
While she was bummed about missing her Quinceañera, Lopez-Cortes admits that her upbringing in Minnesota was good. After all, she wouldn't have been in ice skating or colorguard.
"I remember moving here and thinking it was crazy that you could drink water from a fountain and it was free. In Mexico, that doesn't happen," smiles Lopez-Cortes.
When asked about what she thinks about President Trump's proposal to build a wall separating the U.S. from Mexico, Lopez-Cortes said she knows it won't work but it's what it represents that bothers her the most.
"It's a symbol of racism."
"I'm all for national security but it can be done another way. And to say all Mexicans are rapists and drug dealers - that's crazy! And especially when it's coming from our President."
Lopez-Cortes explained that she is less concerned about Trump getting re-elected than she is about what he is doing to the country with his stance on Mexico.
"He's basically saying it's OK to be bigots."
Last year, Lopez-Cortes participated in a peace rally in front of Central School when she was alarmed by a truck that drove past. A young girl was hanging out the window, yelling obscenities at the group.
"It made me sad because (the girl) wouldn't know to do that on her own unless her parents said it was OK for her to take off her seatbelt, hang out over the highway and yell those things. That's exactly what Trump is doing - saying that's OK."
If anything good can become of the hate, it's prompting people like Lopez-Cortes to get involved. Shortly after the rally at Central School, she joined the local Diversity Alliance. And that prompted her to seek appointment to the Human Rights Commission.
"It took me moving away to the big city of L.A., where there are ethnicities of all types and then to move back and see how George is treated to realize how unwelcoming Grand Rapids is," says Lopez-Cortes who detailed how her husband is often the target of racial slurs at work or the grocery store.
"Aside from George being my inspiration to join the Human Rights Commission, Elsie (Valeria's daughter) is also one of my main inspirations. I want to fight for her chance to grow up in a society where the human and civil rights of ALL are valued and respected."
Lopez-Cortes has also started noticing discrimination toward people of color through her full-time job as a legal assistant for a local law firm. She sees how two people, a white and native, can be charged with the same crime but get different sentences.
Lopez-Cortes is hopeful that her role on the commission will be a resource for the community, a helping hand to guide people in the right direction to handle dilemmas or injustices. For more information about the Grand Rapids Human Rights Commission and their current activities, visit the city's website at www.cityofgrandrapidsmn.com.